**Photo is of an apartment rented in Chicago in June 2015
Business trips abroad always have a certain structure to them, don't they? From peanuts in business class to yet another lifeless hotel room like all the others, there's certainly nothing glamorous or even fun about jetting away for work in the majority of cases. In fact, the chances are that you'd far rather stick with your home comforts given the choice.
But, what if we were to tell you that something as simple as ditching the cardboard cutout hotels could add a little sparkle to business trips, and hopefully their outcomes, at long last? Don't believe us? Keep on reading to find out the true benefits of breaking the hold of the company-paid hotel.
# 1 – A cheaper way to earn
Hotels are an expensive way to do business, especially if you're staying for a few nights with no guarantees of a deal. This is perhaps the main reason that you might want to start thinking outside of hotel boundaries for more affordable alternatives like camping that's generally free except for essential gear as found on sites like ecogearfx.com, and B&B's that typically cost way less per night. By weighing up the costs of these alternatives before you commit, you can certainly help to ensure profits that are far faster to fall in your company's hands. 
# 2 – A more authentic escape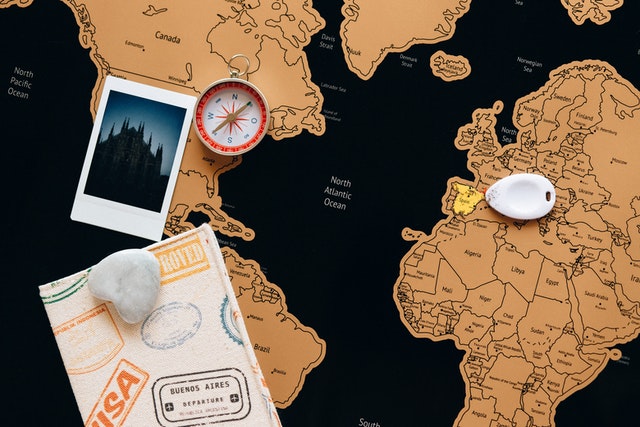 For most of us, business travel is less of an escape than something we have to get through, but the reality is that making an effort to truly embrace your trips is going to both make you happier (and thus better at your job), and also help you to immerse yourself in the culture of the people you're trying to impress. That's great news for increasing your chances of a deal, especially if you opt for something like camping that helps you to relax in local areas of interest you can strike up a conversation about. Equally, finding local B&B's using a site like booking.com is guaranteed to recommend you to your associates as someone who does things a little differently, while authentically local decor and homely touches are going to help you breathe a sigh of relief rather than feeling stifled by another corporate hotel. 
# 3 – An opportunity for inspiration
There's nothing inspiring about a standard business trip which means that, by the time you're pitching your idea, you likely feel less excited about it than about your chance to get home at last. That's guaranteed to impact your performance and is something you can overcome by simply choosing out-of-the-box accommodations. At the very least, conversations with a local rental owner or pre-meeting nature exploration can help to get your ideas firing, providing you with fuel and potentially adding a last-minute spark to a presentation that, for once, you're excited to give. 
Business travel can be a bore, especially when every hotel looks the same. So, why not take the time to consider your next business trip from an altogether more exciting accommodation alternative?