Sweaty hands, beating heart, and nerves up the wall. These can be common symptoms for someone who does not like or enjoy speaking in public, even if it is on a topic that they really enjoy.
This can make it hard to even get up to the front to deliver the speech.

With one bad experience in public speaking, it is easy for everything to go downhill.
You convince yourself that public speaking is horrible and you are just bad at it. Rather than learning some of the tips to make public speaking better, you hide right in and give up on learning techniques and skills that will make your public speaking skills better.
With this video course you can level up your confidence speaking in front of people so you can captivate and influence.
Video Course Topics:
5 Best Breathing Techniques to Calm Speaking Jitters
5 Secrets for Sounding Confident
5 Tips for Settling Nerves Before the Big Pitch
5 Vocal Exercises Public Speakers Swear By
5 Ways to Recover After Bungling Your Words
How to Demand the Room as an Introvert
Overcoming Imposter Syndrome
The Power of Speech In and Out of the Office
The Power Of The Phone- How Your Cellphone Can Help You Prepare For Any Presentation
Why Nobody Wants to See You Fail
The guide will teach you the skills and techniques you need to finally give a great speech and impress everyone in your audience.
Here's what you'll learn in this ebook:
How to avoid filler language that distracts from the message.
The importance of body language to help you present well while avoiding negative body language that makes public speaking hard.
How to properly do the research so you have plenty of topics for your speech, making you the most knowledgeable person in the room.
How to use vocal exercises to help with pronunciation and more.
The power of a pause and why you should choose to use them in your speech.
How to speak on a Zoom or other online medium in our modern world.
The importance of practicing to help you get better and better, building up the confidence that you need.
And much more!
---
As an event speaker, trainer and facilitator Lena Benjamin, has spoken for a number of entrepreneurial and business growth events both in-person and virtually. With over 25 years of multifaceted startup and business experience across niches including and not limited to real estate, eCommerce, education and training, membership firms, and global corporate consultancy. She's a founder, keynote speaker, investor and entrepreneur and enjoys travelling around the world and has visited over 30 cities globally – Book to speak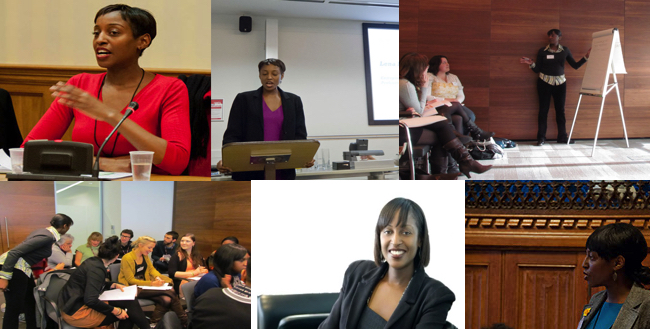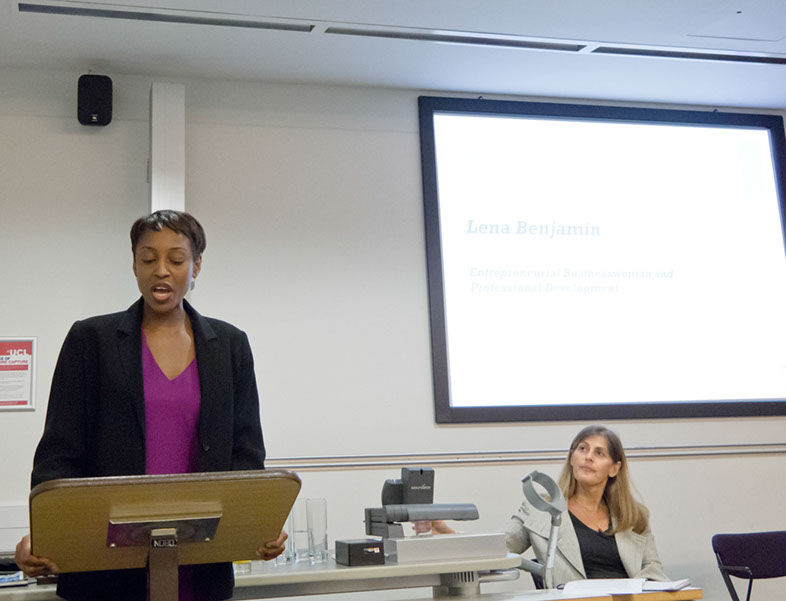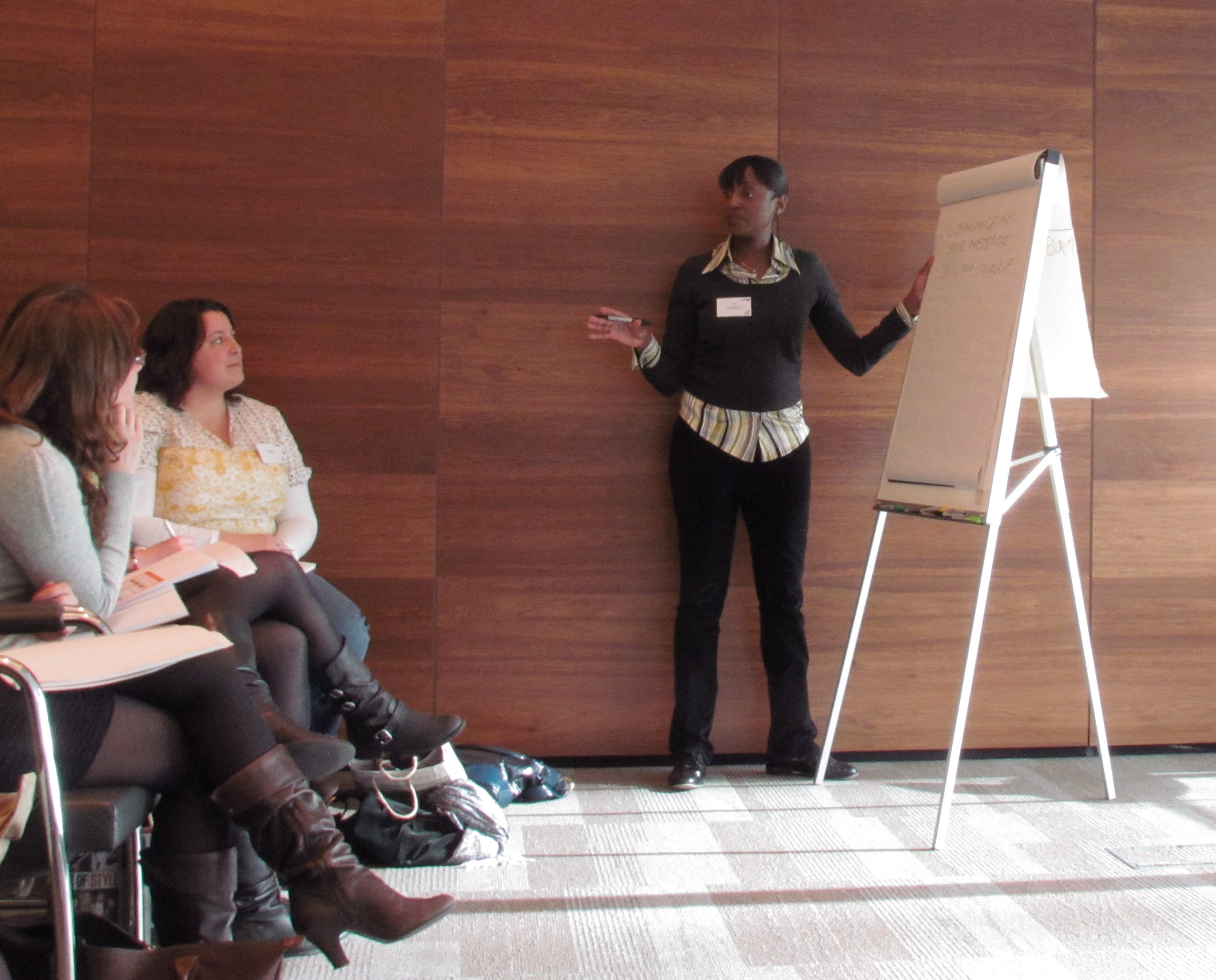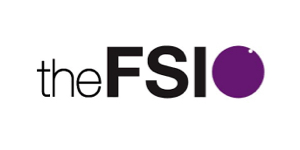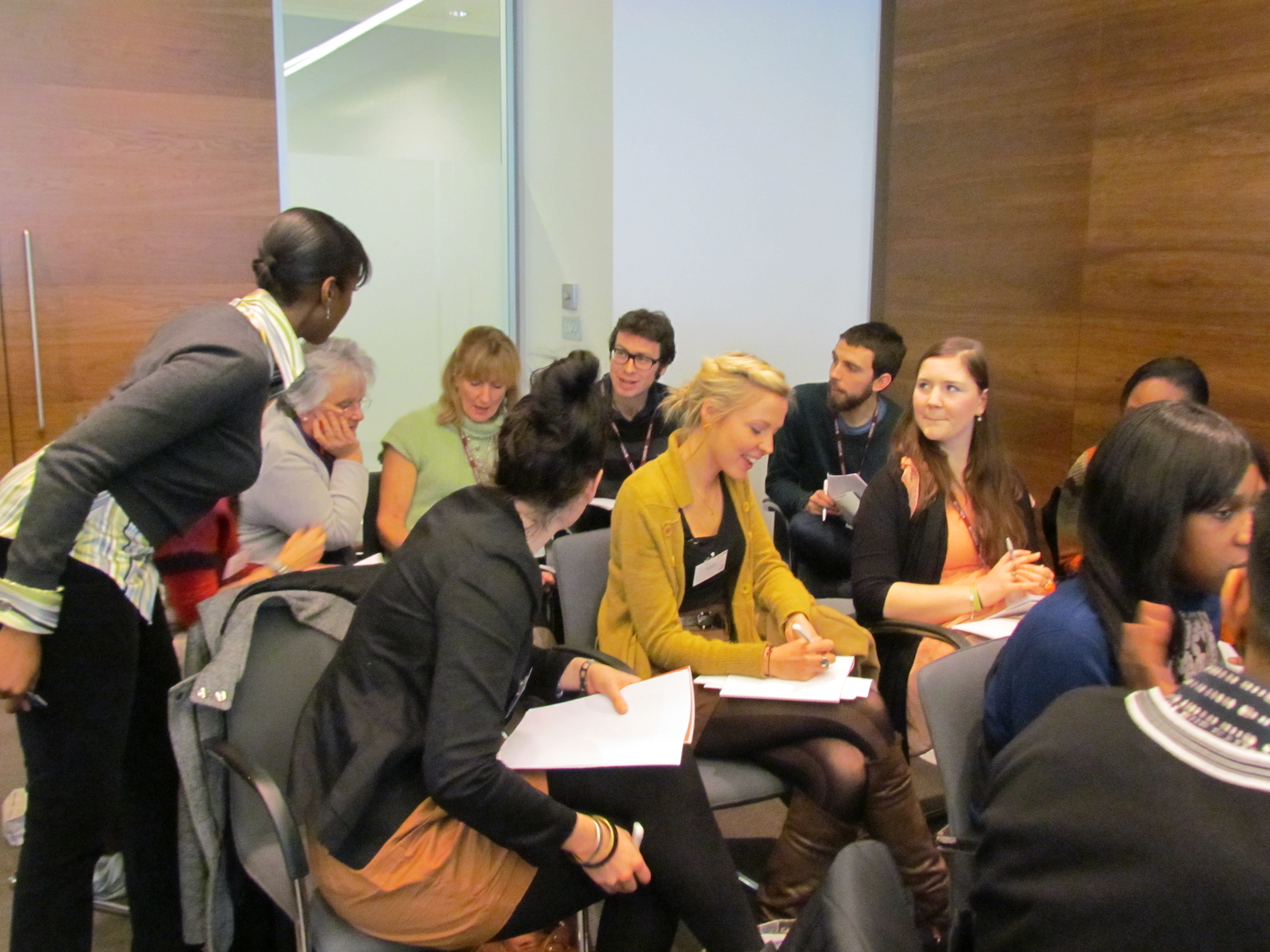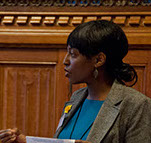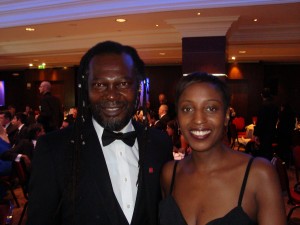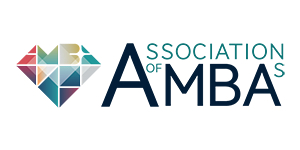 Speaking at UCL – Women in Management Society Launch
UCL
UCL Feedback
Lena is clearly passionate about improving overall business dynamics. Her talk inspired the students and the leadership team.
FSI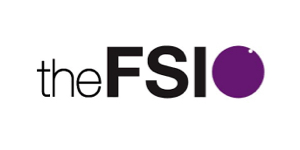 Lena Benjamin – Entrepreneurs 2012
Entrepreneurs 2012
Feedback
I received glowing feedback from our senior personnel. I hope to work with Lena again on a speaking engagement or consultancy service.
Lena Benjamin at Inspiring Women in the 21st Century 2013 at the House of Lords
Chief Executive Officer Feedback
Lena provided an engaging talk on how to enable a customer-focused business
Workshop Event Faciltation
Escape the City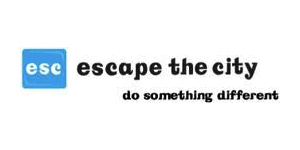 City Business Library
Lena Benjamin speech
CMI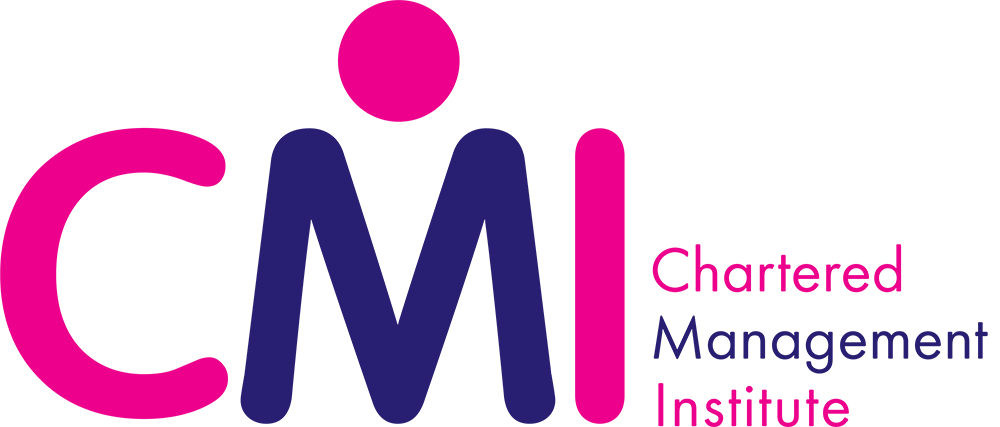 CMI Feedback
Lena helpfully contributed to my book, Financial Times Guide to Management
Entrepreneurs-2012-Gala-Dinner-Me-and-Levi-Roots-300×225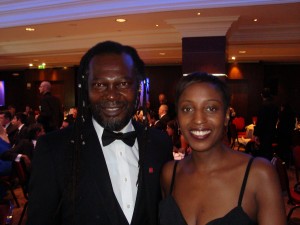 Pictured with Dragons Den Entrepreneur Levi Roots at After "Leaders First" Conference Dinner in Mayfair London
Association of MBAs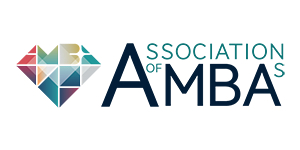 Feedback
The speaking session was inspiring, engaging and empowering