Speaker Bio: Lena Benjamin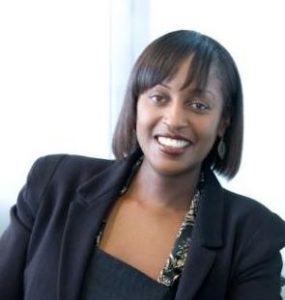 Lena Benjamin's focus is to Empower business success. Tapping into 20 years of marketing, business growth consultancy and client engagement experience from Global corporates to starting businesses and ventures (full bio). She combines any speaking engagement with passion and a focus on action and progress. She's a forward-thinking and strategic entrepreneur, involved in a number of ventures. Lena is also a StartupBootCamp InsurTech London Mentor. Lena has two business degrees one of which is a Master of Business Administration, MBA (2010) achieved from the University of Westminster, down the road from Houses of Parliament where Lena has spoken. Lena has a passion for traveling, collaborating with like-minded businesses and has a global outlook. She combines this wealth of experience as an Event Speaker. Lena is available for speaking engagements worldwide.
Head of Business Engagement and Entrepreneurship
I received glowing feedback from our senior personnel. I hope to work with Lena again.
UCL Career Consultant
Lena is clearly passionate, not only about women in business but also improving overall business dynamics through greater cooperation and understanding.
CEO & Founder – Web company
Lena provided an engaging talk on how to enable a customer-focused business
Head of Fundraising
Inspiring, Engaging and Empowering
Top Speaking Topics:
Key Client Growth Success

Women in Leadership (Enterprise or Business)

Globalization and the Growth of your Network 

Revolutionizing Customer Focus 

Managing Culture
Empower Business through Action and Progress