Head of Business Engagement and Entrepreneurship
I received glowing feedback from our senior personnel. I hope to work with Lena again.
UCL Career Consultant
Lena is clearly passionate, not only about women in business but also improving overall business dynamics through greater cooperation and understanding.
Head of Fundraising
Inspiring, Engaging and Empowering
CEO & Founder – Web company
Lena provided an engaging talk on how to enable a customer-focused business
Some of Lena's Past Speaking Engagements:
Women in Enterprise – Keynote speaker – Suffolk Centre for Female Entrepreneurship
Managing Culture – Entrepreneurs 2012, Leaders First – London ExCel
Women in Management Society Launch – Keynote – UCL
Globalization and the Growth of your Network – Dublin – Association of MBAs
Revolutionizing Customer Focus – Regents University – CMI
Speaker Bio: Lena Benjamin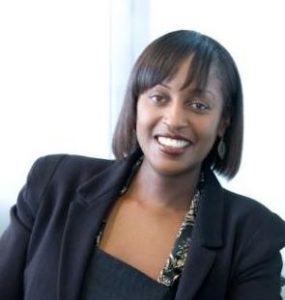 Lena Benjamin's focus is to Empower business success. Tapping into 20 years of marketing, business growth consultancy and client engagement experience from Global corporates to starting businesses and ventures (full bio). She combines any speaking engagement with passion and a focus on action and progress. She's a forward-thinking and strategic entrepreneur, involved in a number of ventures including Actions4Growth™ (remote consultancy services), Benjamin Property Services (property finding service and project management in London and Kent, UK), and EmpowerHER Global (we empower the action and progress of women in business worldwide). Lena is also a StartupBootCamp InsurTech London Mentor. Lena has two degrees one of which is a Master of Business Administration, MBA (2010) achieved from the University of Westminster, down the road from Houses of Parliament where Lena has spoken. Lena has a passion for traveling, collaborating with like-minded businesses and has a global outlook. She combines this wealth of experience as an Event Speaker. Lena is currently based in London, United Kingdom and available for speaking engagements worldwide.
6 Interesting Facts about Lena Benjamin
Involved in a number of ventures including real estate and consultancy services. 
Organised a London Christmas Party for Uber in 2015
Thought Leader at Entrepreneurs 2012, part of Leaders First conference in ExCel London with special guests including Karren Brady CBE and Levy Roots
Created the U.K's first and largest multicultural online bookstore approached by Amazon in 2004
Provided top tip, pitfall, and takeaway in a book published by the Financial Times in 2014. Top tip: "Taking personal responsibility by taking action no matter how small you think it is."
Created and provided the keynote at the Inspiring Women in the 21st Century held at the House of Lords in 2012 & 2013. In 2014 the event was rebranded and became the Empowering Women Summit. In 2015 the summit's theme was entrepreneurship and technology, held at the Royal Institution. The event has been resurrected to promote and empower action and progress for women in business worldwide. Now called the EmpowerHER Global Summit at WeWork – the global community for businesses to thrive.