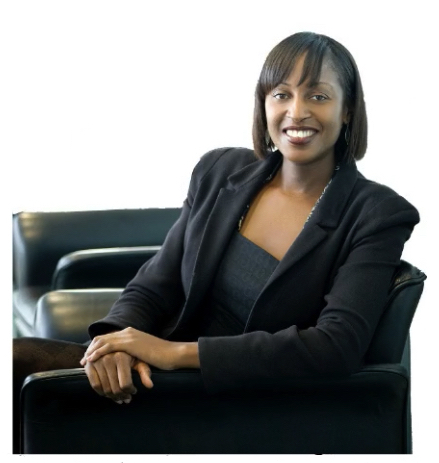 "My focus is to Empower business success. Tapping into 20 years of marketing, event planning, business support and client management experience involved in Global corporations, SMEs, charities and starting my businesses. I combine any role with common sense and passion to make a difference.
I've been an estate agent, residential landlord, home tutor to university students, clerk to a school governing body and customer service advisor in high-end retail stores in Central London. I love to explore new opportunities and ways to expand my general outlook on life. I'm a forward-thinking and strategic entrepreneur, involved in a number of ventures including Actions4Growth™ ( consultancy, business club and virtual group), Business in a Box (mobile phone charging opportunity for venues in the UK), Benjamin Property Services Ltd (incl. property / land sourcing & property developing), USandBeyond.com (online travel booking site) and EmpowerHERGlobal.com (online strategic advice, content and support for women in business). I'm a StartupBootCamp InsurTech London Mentor & the Founder of Discerning Club (exclusive events with wine, decorative arts, and real estate). Also an international speaker.
Over the years I have also volunteered in the position of Young Committee Board Member for the Women of the Year Lunch & Assembly, Trustee, School Governor and London Chair of Women in Management. I have created online platforms involving the UK's first and largest online multicultural bookselling business approached by Amazon in 2004 and created an online portal connecting member coaches and mentors to professional women in 2010. I've set-up an event planning business that project managed the Uber London Head Office Christmas party in 2015 and partnered to create a corporate governance business firstly focused on providing a clerking service to schools.
I also have two degrees one of which is a Master of Business Administration, MBA (2010) achieved from University of Westminster, down the road from Houses of Parliament where I have spoken. My passion is traveling and over the last 3 years, I have visited Santorini, Cyprus, Paris, Chicago, Milan, New York, Washington DC and Grand Cayman.I look to combine this passion for travel as an international speaker. Book me at lenabenjamin.com/businesses/speakers-press-kit
After all this experience my focus is definitely to empower others, particularly women, to achieve their business goals and create opportunities for themselves. We are living in unprecedented times where opportunities and the willingness to take action and learn is a necessity to growing and thriving in the 21st century. Let me know how I can help. See opportunities below or schedule a mutually beneficial chat."
---
Actions4Growth™ (business growth consultancy, business club and virtual group)
Actions4Growth™ signature one-to-one business growth consultancy for small business owners/entrepreneurs (or those wanting to kick-start a new business/initiative).  Schedule a FREE 30min consultation: lenabenjamin.com/actions4growth. 
Secure your place at the Actions4Growth™ Business Club in association with NatWest Bank at social enterprise and charity LWS Cafe in Crystal Palace SE19. Dates throughout 2018, including 27 February, 29 May, 25 September and 27 November. FREE Registration at actions4growth-businessclub.eventbrite.co.uk 
Secure your place on the Actions4Growth™ Virtual Group in association with Pepper VA join us on an online conference meeting on the first Wednesday at 1pm GMT / BST on the following dates: 4 April, 2 May, 6 June, 4 July, 1 August and 5 September. FREE Registration at actions4growth-virtualgroup.eventbrite.co.uk
---
Benjamin Property Services Ltd (Solutions: Property / Land Sourcing & Joint Venturing)
Benjamin Property Services Ltd provides a bespoke high-end property (real estate) service for busy professionals. The value we bring is over 40 years property and business management experience with an excellence in client and project management. Some of our credentials include OBE, MBA, LLM, and CEng. Solutions offered: Property or Land Sourcing and Joint Venturing on Developments in London and Kent areas (with outlook across the UK). See the website for the help we can provide to you to achieve your property investment goals. Website: benjaminpropertyservices.co.uk.  BUSINESS OPPORTUNITY: For new and existing property investors who are busy professionals – tap into our expertise in Property & Land Sourcing & Joint Venturing on Property Developments. Email us or Schedule a telephone consultation.
---
Discerning Club (Exclusive events for the sophisticated and cultured)
 Join us and experience an evening of wine tasting, Mediterranean food and engaging and educational conversation on wine, decorative arts, and real estate. The club is organised by Benjamin Property Services Ltd and Discerning Club 2018  will be hosted by John Bly Antiques Showroom in Chelsea SW10. Thursday dates 7 pm until late in 2018: May 17, June 21, September 20 and December 6. Dress code: Business smart attire.
Registration at: discerningclub.com  (apply promotional code: DCLOND2018)
Member Benefits:
° Wine tasting experience
° Mediterranean organic food selection
° Entertainment / theme-led Decorative Arts conversation
° Real Estate consultancy services
° Entry to Embargo Republica club with glass of Prosecco (optional)
° Live auction experience (to be confirmed)
---
EmpowerHERGlobal.com (Online Strategic Advice and Support for women in business)
EmpowerHERGlobal.com is where you will find access to Strategic Advisors that offer up to 15mins of free advice for women in business to enable professional growth. We are currently testing our business model. Once an investment is achieved we look to turn the business into a subscription-based model and build out the platform. Details at: empowerherglobal.com. USEFUL LINKS: Schedule 15mins Free Strategic Advice (EmpowerHER Chat) (for women in business)| Strategic Advisor – Apply | Strategic Partner – Apply  | Pitch Deck (investment) | Donate | Subscribe
---
Mobile Phone Charging with Digital Advertising Screens for Venues
Mobile phone charging vending machines with digital advertising screens. We have these units to install into pubs & bars, cafes, restaurants, showrooms, event spaces, member's clubs, hotels, student unions, co-working spaces, educational establishments or gyms in London and across the UK. Get in touch if you own/manage one of these venues. There are a number of unit varieties available. Details at: bit.do/capitalize-mobile BUSINESS OPPORTUNITY: for venue owners or managers to add another revenue stream from coin and digital advertising revenue. From £1,995 with a potential monthly income of £600. Click to Get in touch or fill in the form. Visit: bit.do/capitalize-mobile or lenabenjamin.com/switchedon if you would like to advertise your business in South London.
---
USandBeyond.com (Travel: Flights, Hotels, Car Hire, Superstore, Blog)
UsandBeyond.com is an affiliate travel booking website that brings together an array of choices for planning a holiday or business trip. Whether booking a flight, a hotel, hiring a car, access to our superstore or travel blog – we have all the answers. Plus, you can even check out our blog for those all-important vacation essentials too. The flights and hotels booked through the website are ATOL Protected and are booked using HotelsCombined and verified flight agents. Book a Flight, Car Hire, Hotel. Website: usandbeyond.com. BUSINESS & SOCIAL OPPORTUNITY: Saving time and money through an abundance of choice and comparisons all in one place. Online travel booking wherever you are in the world.
---