This website's mission is to Empower Business through action and progress for small businesses, side-hustlers and startups focused on making more money through new or existing ventures. On lenabenjamin.com, you will find online business resources including Empower Business Club online membership to empower income generating opportunities. The Business Shop, items to purchase include Business Coaching, Consultancy Services, Interim Chief Marketing Officer and 6-Week Business Startup Program. Access Online Courses and actionable resources through the Business Blog. You can also see about being empowered with a Speaker Booking virtually or in-person globally. Plus there are other online resources and services for business and professional growth. 
Lena Benjamin empowers business globally by tapping into over 20 years of multifaceted experience to incite action and progress. Her montage of expertise involves global corporations, residential real estate including as landlord and real estate agent now offering select clients worldwide property search and acquisition services in London UK, startups, and eCommerce including developing the UK's multicultural online bookselling business approached by Amazon in 2004 and now online or remote services through her eCommerce store. Lena is a keynote speaker having spoken at entrepreneurial and business growth events, with previous engagements at Entrepreneurs 2012 with special keynotes including Ruby Wax and Karren Brady and globally recognised UK Parliament and Association of MBAs. Lena's work empowers business for entrepreneurs worldwide by offering services that can be delivered remotely. Her latest passion project is the Female Founders Virtual Summit. Lena has two London UK university degrees, a BA Hons in Business Studies in 1999 and a Master of Business Administration (MBA) in 2010. Global traveller across many countries and cities around the world, Lena resides in London UK available globally & remotely!
Words from Lena Benjamin: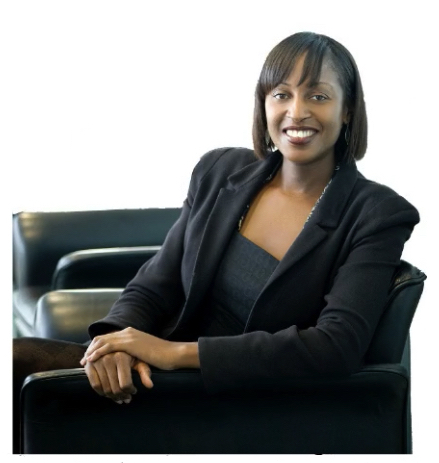 I'm always focused on action and progress. The good news is that I've packed in so many experiences, both personally and professionally, I can identify opportunities and challenges. I love to explore and expand my general outlook on life whether through collaborating or business travel. 
I've over 10 years of residential landlord, real estate agency on sales/lettings and built environment experience. I offer an off-market property search and acquisition service, area tours and project managing refurbishments. Services offered remotely for property purchases in the London and Kent areas 🇬🇧 for relocation, investment or flipping remotely delivered for entrepreneurs, executives and enterprises worldwide. Agreements signed digitally for new clients and introducers with payment online or invoiced. Get started at benjaminpropertyservices.co.uk.
I've been a home business tutor, clerk for school governing bodies. During my early twenties a customer service advisor in high-end retail stores like Selfridges, Harvey Nichols and Mont Blanc (great writing instruments!). I've worked with membership bodies, global engineering, reinsurance and a school's charity.
I have created online platforms involving the UK's first and largest online multicultural bookselling business approached by Amazon in 2004 which also developed a community event called Unify supported by The Voice Newspaper, Lambeth Libraries, Department for Education and others. I've created an online portal connecting member coaches and mentors to professional women in 2010. I've set-up an event planning business that project managed the Uber London Head Office Christmas party in 2015 and partnered to create a corporate governance business firstly focused on providing a clerking service to schools.
I have spoken for a number of entrepreneurial and business growth events including for Escape the City, City Business Library, UCL and Entrepreneurs 2012. I'm definitely focused on doing more business speaker engagements worldwide and online. 
My passion is traveling and over the last few years, I have visited Santorini, Cyprus, Paris, Chicago, Milan, New York, Washington DC and Cayman Islands. I enjoy learning Spanish, reading and business collaboration.
Over the years I have also volunteered in the position of Young Committee Board Member for WOYLA in 1999 & 2000, Trustee & Non-Executive Director, School Governor and London Chair of the Women in Management Network.
I have two business degrees a Master of Business Administration from the University of Westminster (MBA, 2010) and Business Studies Degree from London South Bank University (BA Hons, 1999).
Business & Personal Photo Gallery