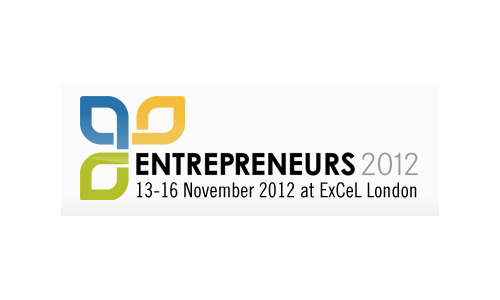 When I was asked to be one of speakers / contributors to the Managing Culture: Diversity and Equality panel at the Leaders First finale to Entrepreneurs 2012 on 16 November, I was asked to compose answers to a few interview questions. Here is my response…
 What do you consider your first break in business?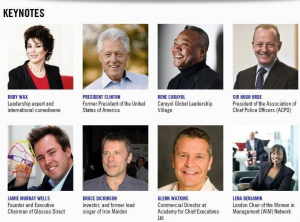 Every success or so called failure is a first and a break-through because each first is an opportunity to grow as a person and when you are growing as a person your business can grow. When you instinctively know that your business is able to serve a mutually beneficial purpose that is a first (for my company it is enabling organisations to truly focus its efforts on the needs of the customer).
The world is dramatically changing and we as humans need to realise that we should operate in a space of giving both personally and professionally. Once you acknowledge this, more success can come your way. There will be more first's because every first is your own individual way to make this world a better place for all, no matter what race or gender. My involvement in Entrepreneurs 2012 and Leaders First is an opportunity to show that girls and women can make a substantial contribution socially, environmentally and economically and this is a first. I am delighted to be involved in my capacity as London Chair of the Women in Management (WiM) Network which is part of the Chartered Management Institute. This is my opportunity to learn, grow and prosper as a human being and then to pay it forward and share with others, in my business, with WiM and as I travel along my personal and professional journey.
What's the best advice you could give to a young entrepreneur?
How can my entrepreneurial pursuit best serve the customer and the wider community but at the same time enable me to grow both personally and professionally. So not – what about me what about me but how can I best serve others. Iyanla Vanzant said 'Your passion is your purpose' and I completely agree – whatever you are passionate about; that 'thing' that you would do for free is what will serve you and others (Oprah Winfrey has said that!). Many a true leader will always focus on their passion for helping others. They are the 'Leaders' who will be known 'First' and forever known throughout time – that is their legacy (I'd like it to be mine and to ensure others achieve the same!).
I can definitely learn more from a young entrepreneur than they could learn from me but I would also say that if there is an urgency to start blaming people or circumstances for things not happening quickly enough – 'don't' – life is not a microwave! I am writing a proposal for a book at the moment about finding purpose and one of the chapters will be about taking responsibility for your life. "You must take personal responsibility. You cannot change the circumstances, the seasons, or the wind, but you can change yourself" – Jim Rohn
What are the major impediments to British business today?
Coincidently (I think not!) I was recently stopped outside a supermarket and was asked to contribute to a focus group for the CBI about my thoughts on British businesses. A lack of trust for British businesses was one of the top impediments discussed in the focus group. People 'consumers' only want to do business with people that they like and trust and that is a human thing 'a relationship thing' and when that is gone it can be difficult, but not impossible, to turn people around!
There is so much talent out there and I don't think British businesses know where to look. The traditional sense of talent doesn't necessarily derive from graduates of top universities and business schools. There needs to be an outside of the box thinking in British businesses or as someone once put it to me "does the box even exist"
We know that people in businesses grow and develop when they are motivated and feel that they are contributing to something worthwhile. If someone feels restricted in their development and cannot use their unique capabilities this is a detriment to the business. People need to be entrepreneurial both when they are working within a business and if they have their own business. If British businesses don't start to realise this, the now staff members will leave out of pure frustration and potentially take their un-utilised talent and customer base elsewhere, potentially outside of the country.
I think the emerging economies (the BRICS countries) could be a major impediment to British businesses. And thanks to the leadership of Mandela, South Africa has been included and there is now the 'S' on the once BRIC so it is now a plural thing. The emerging economies are likely to be the emerged and there may be another acronym all together. I think if British businesses embrace 'globalisation' they will start to develop collaborative partnerships with the emerging economies (I know I am on the way to doing this).
Those companies that are less than entrepreneurial, whether they are British or not, and have a superiority complex – as if governance; adhering to company values or having some kind of integrity should somehow not apply – will be a thing of the past because they simply will not be able to operate in the new paradigm – not when it is so easy to find out information and spread the word (and not when it is now deemed unacceptable by the general public –the bargaining power has finally shifted!)
The Chartered Management Institute (CMI) published a report entitled The Business Benefits of Management and Leadership Development. As cited in the CMI report: 'The research clearly shows how management skills are affecting the UK's competiveness', I think we can all remember a time when we have been managed ineffectively and the impact it has on our professional development and in turn the overall effectiveness and performance of the organisation.
It's not only the word of mouth from the external customer that can negatively impact on the business but also disgruntled employees.
Lack of continuous professional development for managers in British businesses, I believe, is a contributory factor that has impacted on the British economy. This was reinforced in the CMI report and in a speech given by Barry Sheerman MP at a CMI reception event for the All Party Parliamentary Group on Management at the House of Commons in June 2012.
Should there be more women in management? Why? 
The most entrepreneurial companies that lead at all levels are the ones that have foresight. Governments and businesses alike have people around them that can identify what is likely to happen in the future. They will do the necessary scenario planning to become as innovative as possible to service the needs of the customer and the wider community. Those same organisations have already looked at a scenario that shows what the future would look like without women being able to make a positive contribution – socially, environmentally and economically (this is in the developed and developing world). I can tell you that world would be a stark place – an unequal world – an homogeneous one.
We have already seen what happens when the same type of person, whether it is a woman or a man, makes management decisions (on executive boards for example). Sometimes they make their decisions based on 'take' rather than 'give' – what's in it for me rather than how best can I serve! And people are now seeing through that contempt for others and it doesn't bode well (it causes civil unrest and sometimes irrational behaviour to exude). Dictators are falling not only country leaders but also at the top of some businesses – this is no coincidence – it's a case of cause and effect!
So yes I think more women should be in management positions but it depends on whether they are the givers rather than the takers. We don't want any more selfish, untrained people in management positions including women!
I am sure having the right type of women in management positions would enable a different perspective on how to run businesses, and as Anita Roddick put it: "I think that business practices would improve immeasurably if they were guided by 'feminine' principles – qualities like love and care and intuition." Although those feminine principles can be displayed by either a woman or a man, the new breed of manager is going to have to demonstrate those principles to develop a sustainable, motivated and productive workforce!
Was your MBA worthwhile? What has it brought to your management technique?
The MBA was worthwhile yes – I learnt a lot about human behaviour and managing people (still a long way to go – it's part of the never ending story!). The MBA developed my strategic capabilities, it taught me about being patient (which I am still working on). The MBA strengthened my character (my resilience). Doing the MBA has been one of my divine interventions despite the sometimes gruelling journey I needed to take. However I do not think people need to do an MBA to develop their business acumen and management technique. For some it is like a badge of honour but it can create a false sense of security!
Are there people who have inspired you? How? Why?
People who have humanity and humility inspire me – there is leadership longevity in humanity and humility. Those women and men who have paved the way for others – for the next generation, I have the utmost respect and admiration. People like my grandparents, particularly my Grandmas – Dutchie Grant-Williams and Veronica Benjamin. They were the ones who sacrificed and had the determination to achieve their goals despite of inequality.
Today in the 21st Century there are many women 'Leaders' who inspire me because of their resilience, tenacity and sheer determination to be the 'First' – those women who will continually campaign for the advancement of women. Women like African Union Commission's first elected female leader – Nkosazana Dlamini-Zuma or Brazil's first female President Dilma Rousseff or Sheryl Sandberg, Facebook COO and the first female board member for the social media giant. Ellen Johnson Sirleaf, current President of Liberia and the first elected female head of state in Africa. Aung San Suu Kyi, the Burmese opposition leader inspires me.
My family inspires me, I have two family members who work at the Palace of Westminster (Houses of Parliament) – servicing the needs of civic life in their own individual way – my Aunty Floella – Baroness Benjamin OBE and my Dad – Lester Benjamin, Head of Operations and Maintenance and Officer of the House. I recently planned, organised and chaired an event at the House of Lords called Inspiring Women in the 21st Century thanks to my Aunty being able to host the event. The follow-up report will be available shortly.
People blessing us with their wisdom inspire me like: Joyce Meyer, Cherie Blair, Maya Angelou, Bethenny Frankel, Prince Charles, Hilary Clinton, Iyanla Vanzant, Tony Robbins, Bishop TD Jakes, the 42nd President of the USA Bill Clinton, Mandela, Oprah, the 44th President of the USA Barack Obama, the first Lady Michelle Obama, Sir Richard Branson, Peter Jones, Deepak Chopra the list goes on.
Musicians inspire me, like Bob Marley, Mary J Blige, Michael Jackson, Beyonce, Adele, Jessie J, Yolande Adams, Sounds of Blackness, Katy Perry etc. When I listen to the lyrics 'penned' by these artists and others they tell stories of determination and courage which will forever inspire me. Let's take Mary J Blige a fellow Capricorn, in her lyrics within a song called 'Searching', the second verse is: "We are living in a world of "Who has what?" and "Who is who?". But I'm telling you my friend the answer's right in front of you. We are searching for a peace piece of mind is what we need. We are searching for the love that comes with the unity."  Or Sounds of Blackness and one of the versus' in the song 'Optimistic' – "You'll always do your best if you learn to never say never you maybe down but you're not out." Lyrical geniuses! Music is one of the many resources people can tap into to remain positive and inspired (we have seen how music inspires within recent London events like the Queen's Jubilee celebrations and the Olympics/Paralympics)
Those unsung heroes inspire me those who enable others through their unique talents that make this world a better place.
Are there any emerging business sectors or applications that particularly interest you? 
When I was completing the MBA one of the many reports I had to write was for foresight and future studies module – we were required to write a report following on from reading a fictional book of our choice set in the future, and then review and indicate its likelihood to happen in the present day. In 2009 I choose i Robot for my book and in one of the paragraphs which explains the impact I felt would happen to the cultural, economic and political system if robots were to take over the world:
"By the end of iRobot the humans discuss the option of turning over the global economy to the robots. The recognition in the book is that the machines can ensure stability of the Earth's economy by being able to make the necessary calculations to encourage the shifts in supply and demand. This would have a profound impact on whether adverse situations like recessions and even war could happen and these circumstances could potentially be eliminated."
I thought and still think that the robotic 'business sector' is an emerging one – if you look at it there are more and more machines taking over from what humans currently do and this will only increase. This is having a profound impact on the economy and how people work – certain jobs are and will become obsolete and more and more people will need to reinvent themselves (a job for life is no more as it was in the baby boomer generation!). I think there are many positives to the robotic business sector but also of the need for people to be entrepreneurial when jobs come under threat when robots take over doing the jobs once made for humans. Sometimes when I am in a retail establishment and I go to a self-service till I wonder if the human till operators realise that self-service tills will become the norm and that their jobs will need to drastically change or may no longer be required.
The fact is globalisation is upon us and if you want to be entrepreneurial perhaps looking at opportunities that can be utilised online or by machines (not to say that face-to-face should be obsolete that would be completely unacceptable as far as I'm concerned, but online and the utilisation of machines has the thumbs up for tackling climate change!)
There is a TV advert running at the moment that says 'even the smallest of businesses will be global' – I guess once you are communicating online you are a global entity – a global brand, so the world truly is your oyster!